2022-2023 School Year Information
Summer Reading Assignments
GBMS has been awarded a grant that is allowing us to supply many of the needed school supplies for the 2022-2023 school year. Highlighted below is the list of the items that we are requesting parents purchase and replenish throughout the school year.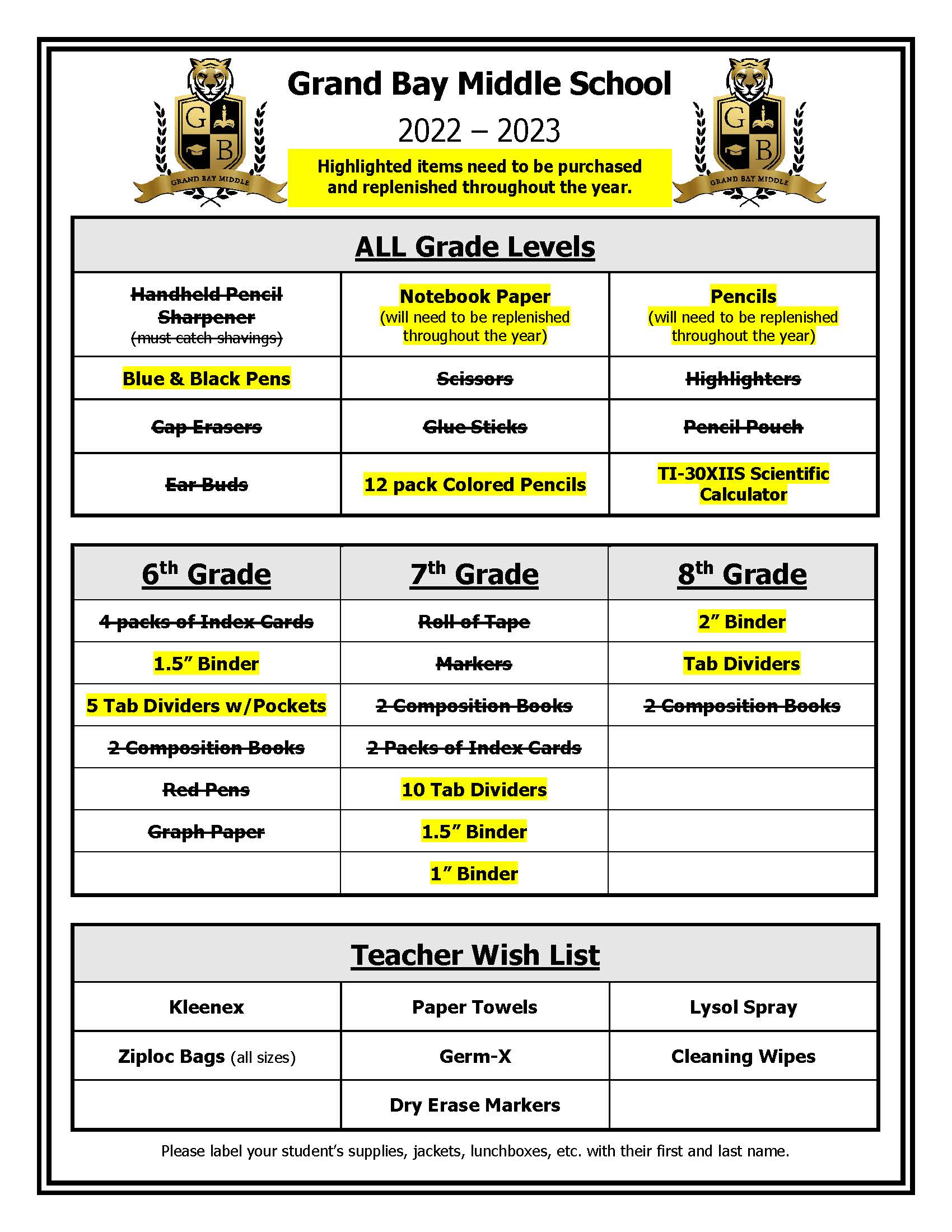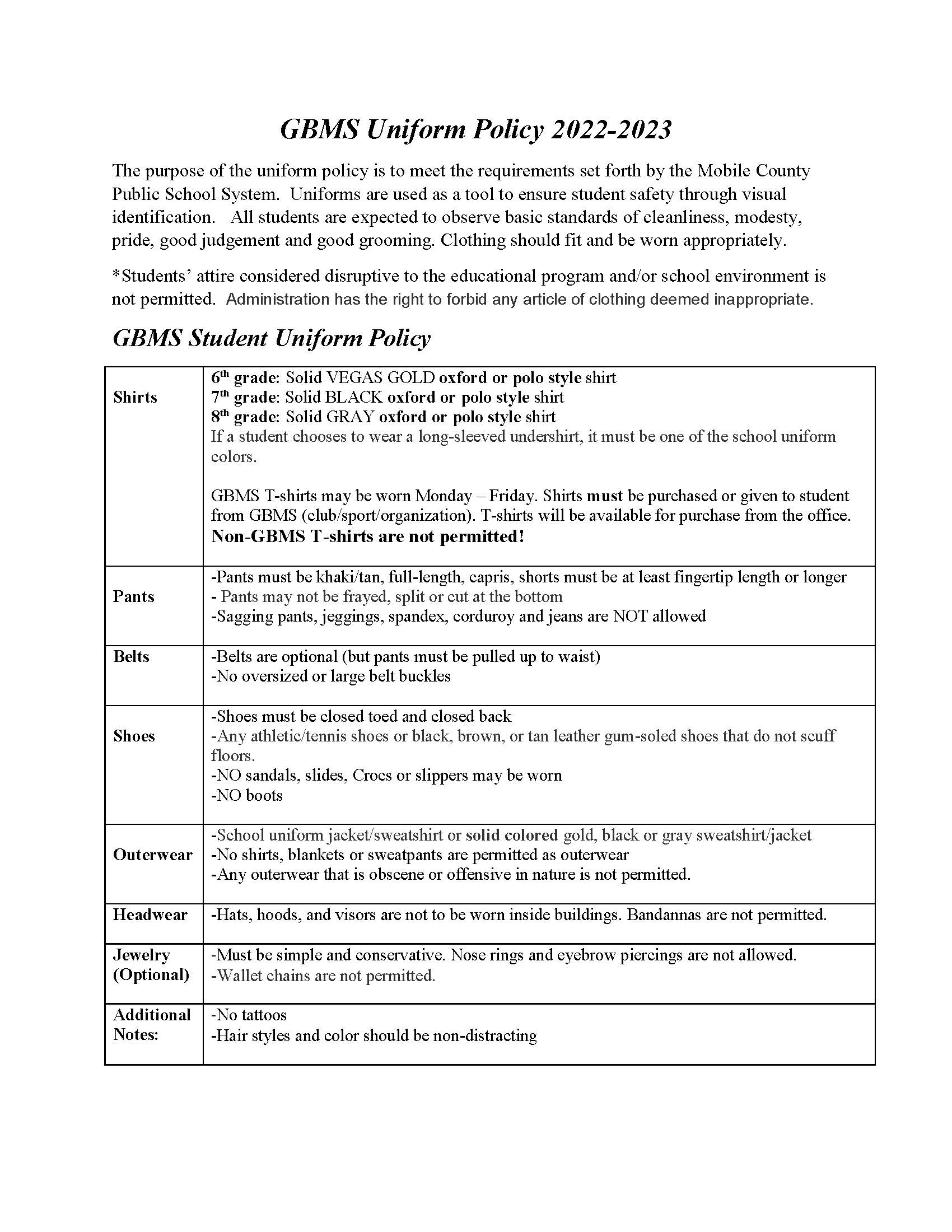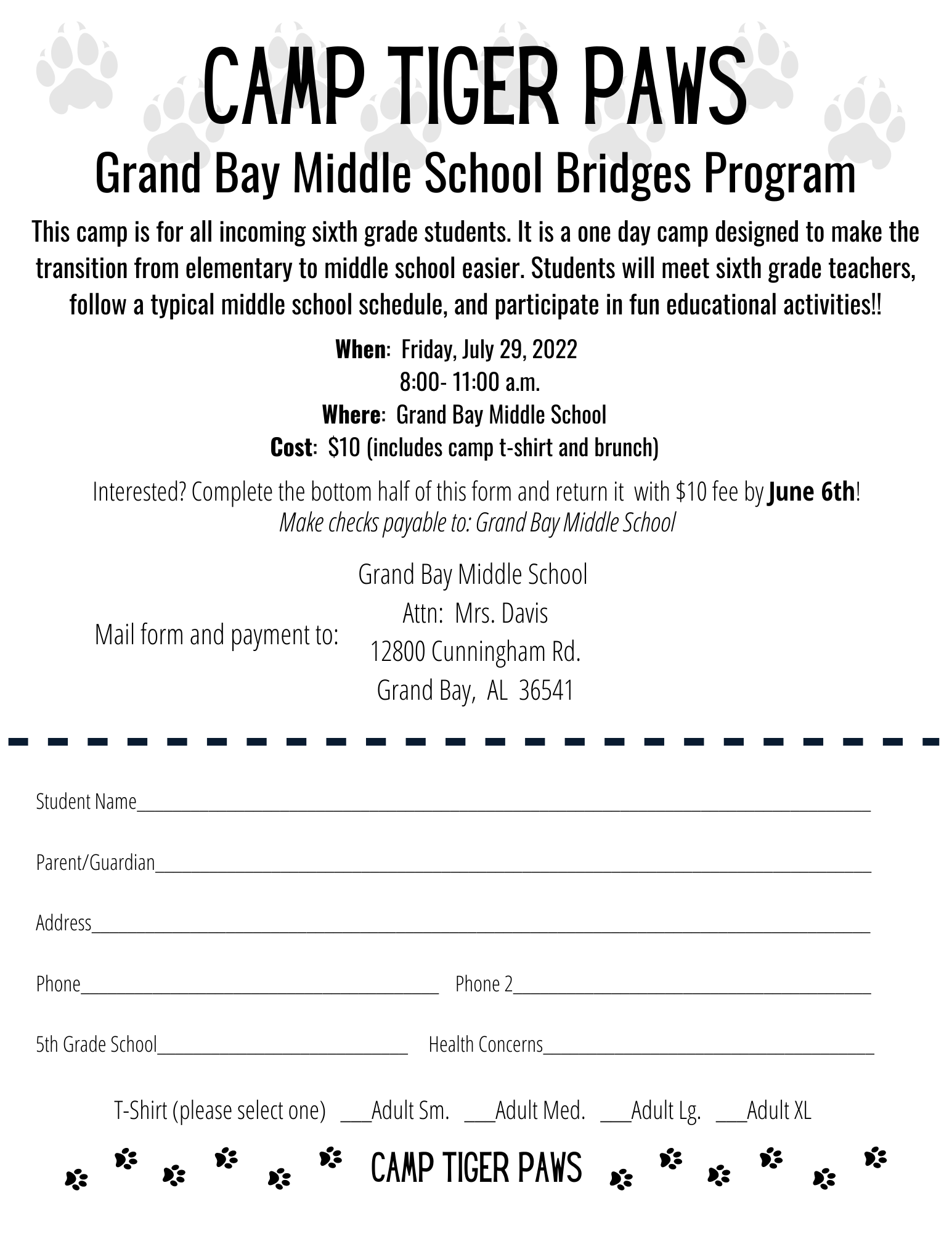 Interpreting Your Child's ACAP Scores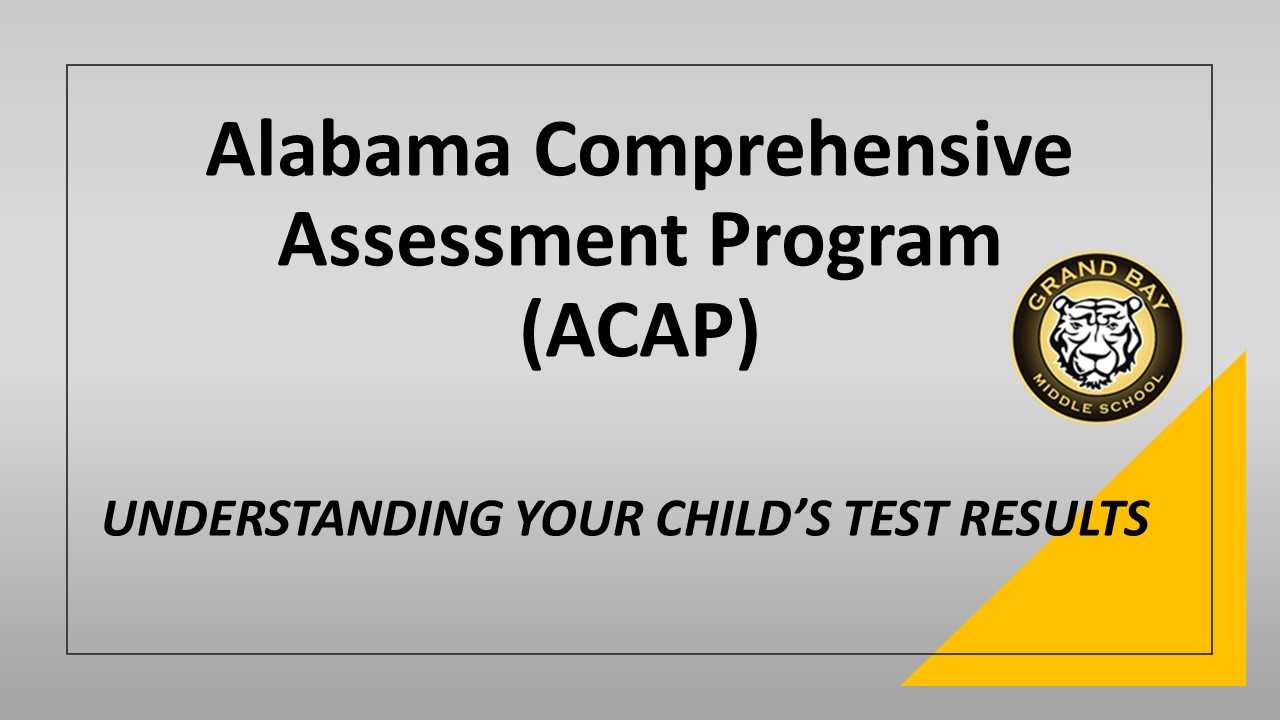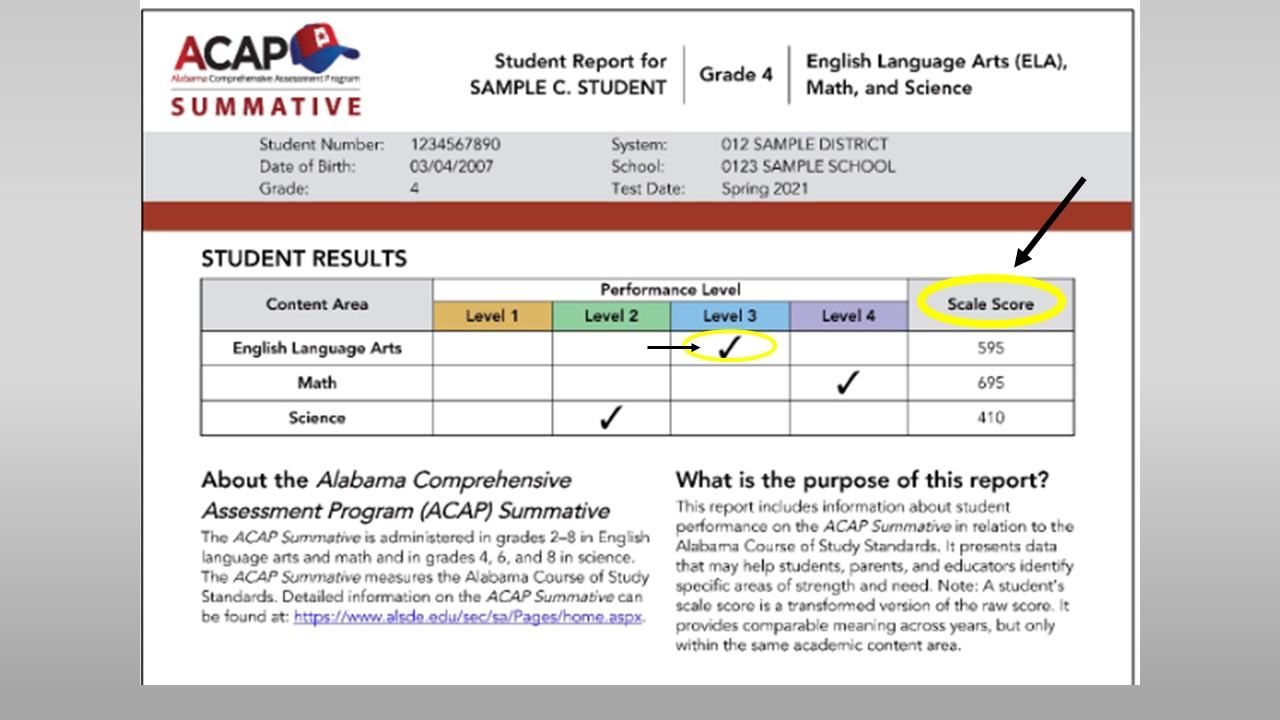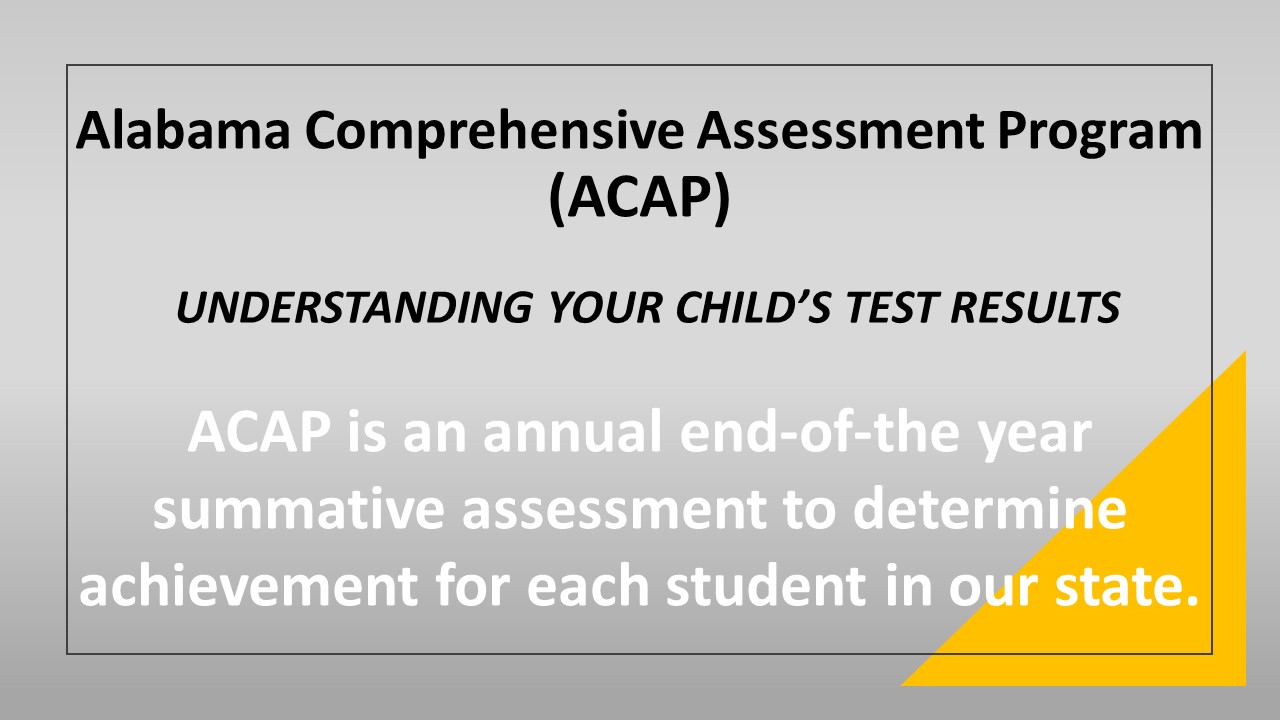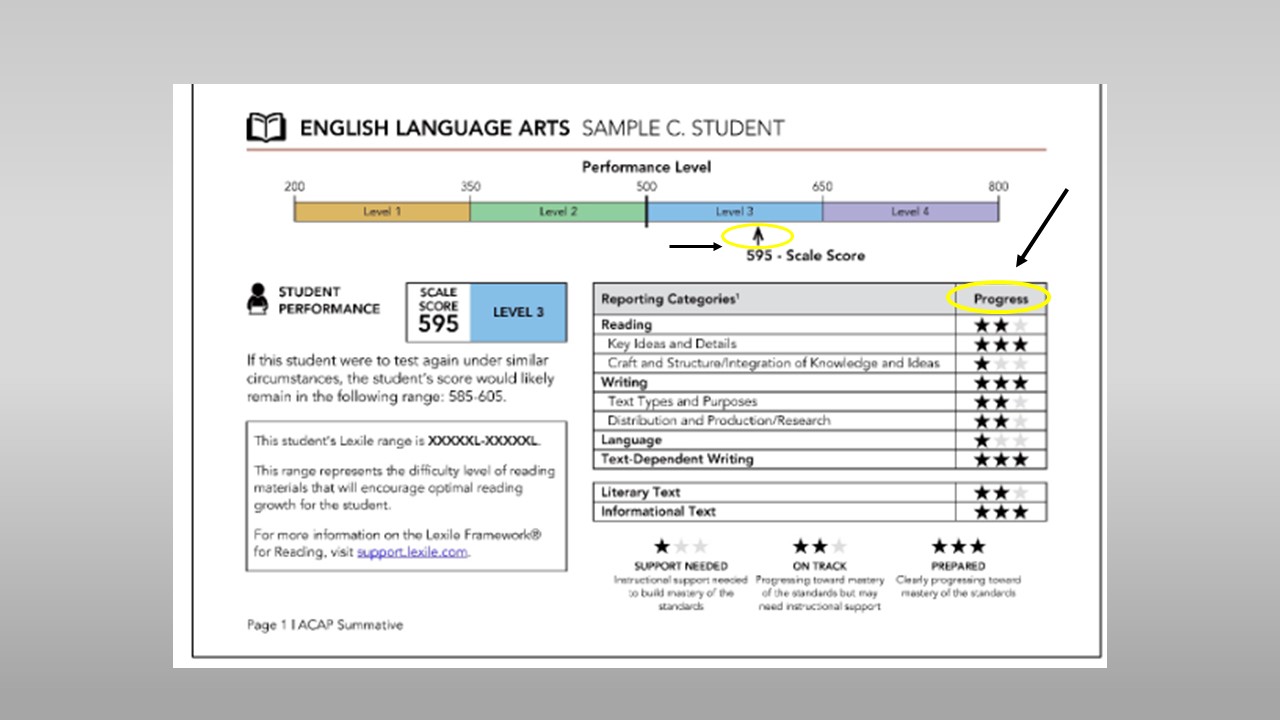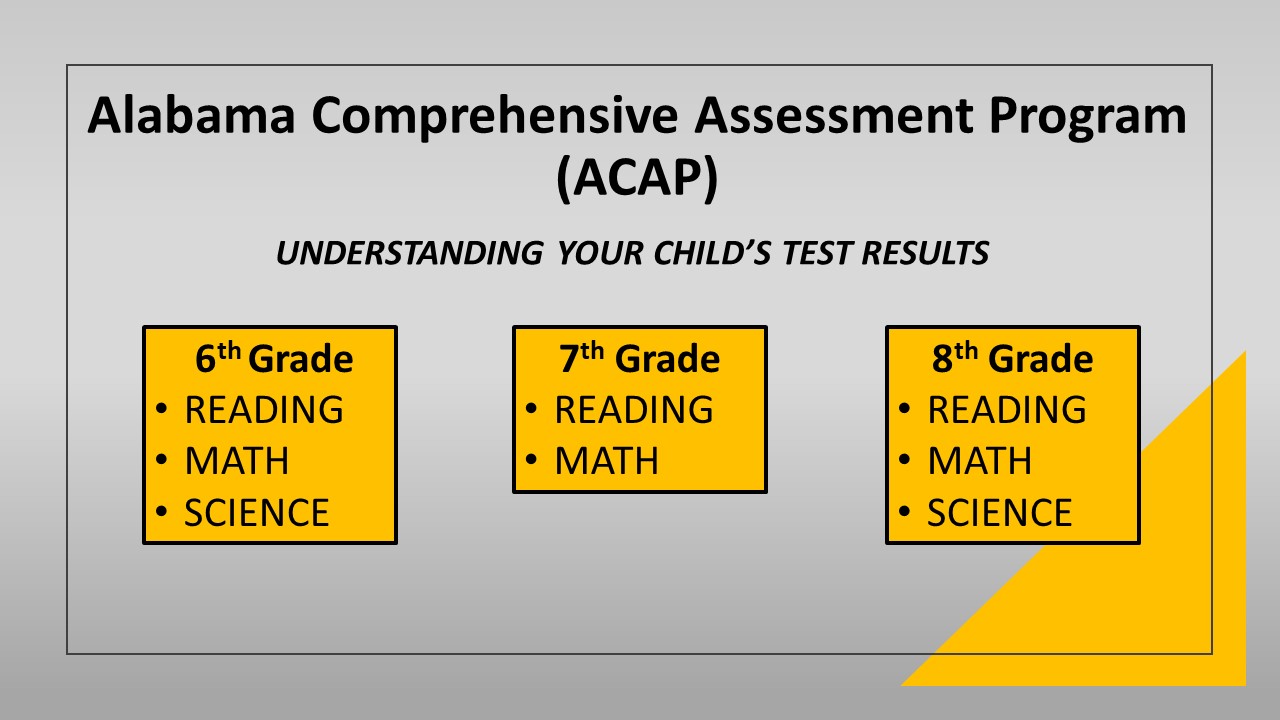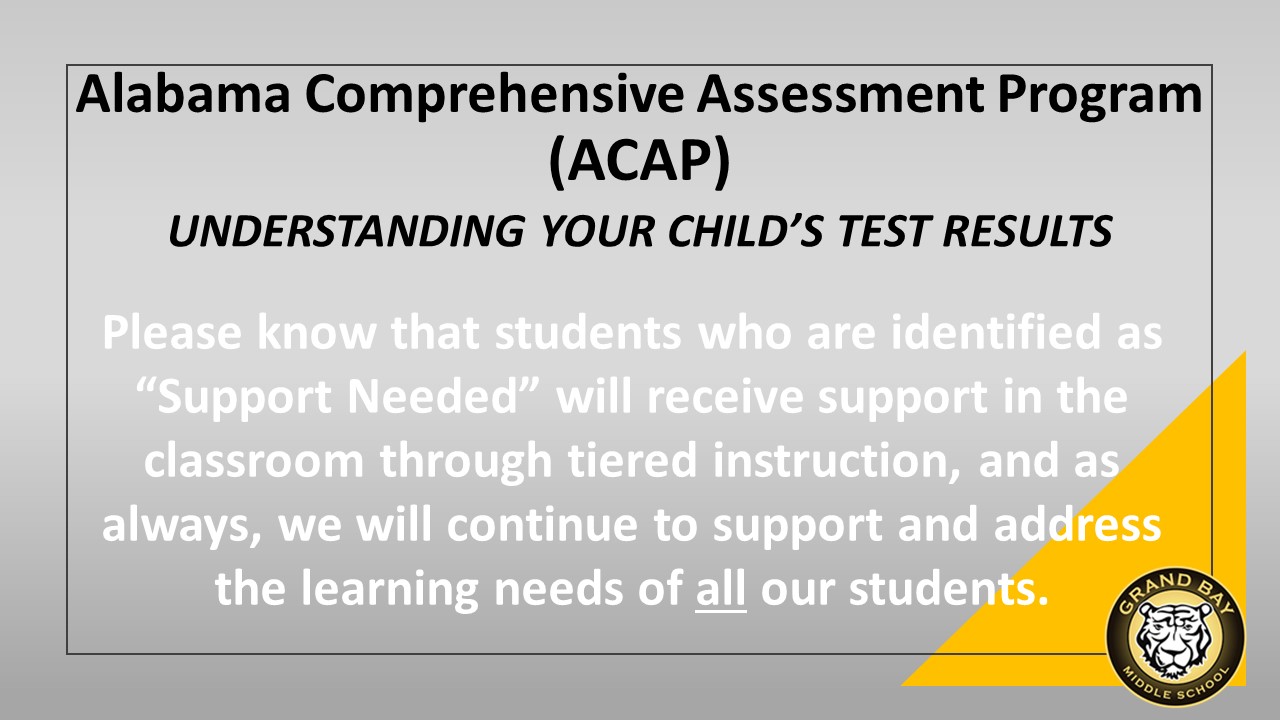 Mrs. Rebecca Brower
Principal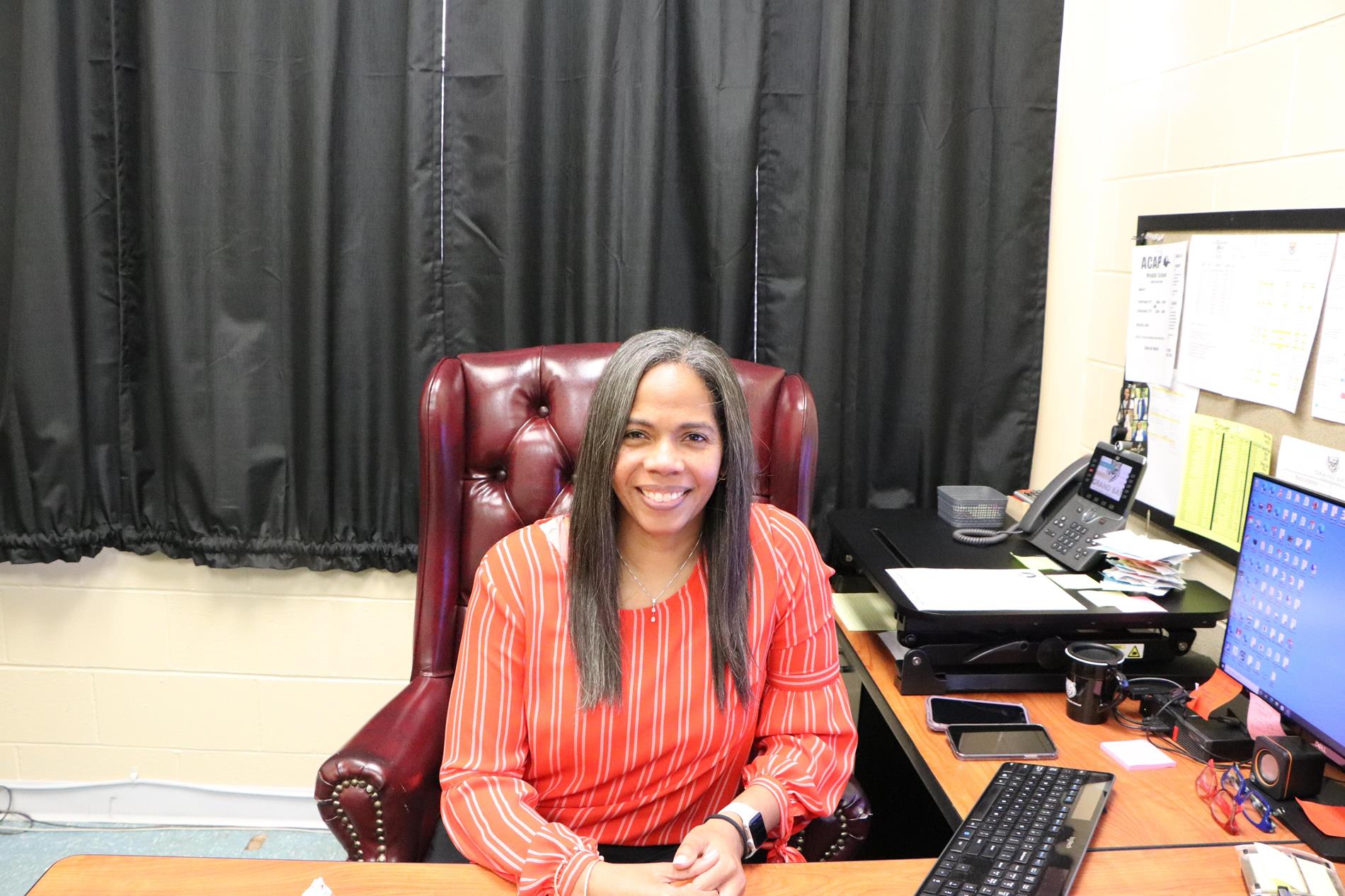 Grand Bay Middle School will provide a positive learning environment with high expectations that will foster dependable, responsible citizens.
The purpose of the Mobile County Public School System is to equip and empower college and career ready graduates.